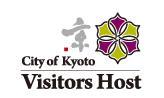 Rick
I was born and grew up in Kyoto.
I would like to be a bridge for you to reach the inside of Japanese culture through my Kyoto guiding which is based on my wide experiences living in Kyoto and nice contact with foreign visitors.

1. For the visitors who want to go through the famous spots
I will prepare the course with selection out of the spots as Nijo-castle, Imperial Palace, Nishiki-market, Gion amusement quarter, Arashiyama area and some temples and shrines of World Cultural Heritage Sites based on your request and taste.

2. For the visitors who want to see more spots than temple & shrines
Please see my website by clicking above URL. Sample courses are presented.

3. For the History & Relics lovers or repeaters
I recommend "Footprint tours on Kyoto History". Click the link in my website with above URL.

Please make any inquiry for your preferrd type of Kyoto guiding without hesitation. I would be happy to propose you with the type of tour that makes your visit in Kyoto a rewarding one.
Guide's Calendar
Performance
I guided a couple from Mexico. We toured Nijo castle, Arashiyama including lunch & shopping and Golden pavilion in one day . I was glad that they seemed very happy especially walking in the natural beauty from banboo forest through cherry blossams to the riverside in Arashiyama.

I worked on translation for IATSS Forum with 20 young business leaders who came to Kyoto from Asia to learn Kyoto traditional industries. I joined their visit to Japanese umbrella studio and the meeting with some young artisans. They were learning the artisans' challenges for the future development so hard.  

I guided a couple from australia. Upon the request for visitig ateliers of traditional industries in Kyoto, I took them to the Kiyomizu pottery studio and Nishijin weaving studio. The couple were so interested in the technologies and continuity of the tradition. I was glad to help them communicating with the artisans as a bridge of cultures.